In 2017, the second Pixels Camp edition triggered a quizmaster regeneration, with past contestant Carlos Rodrigues taking over from Carlos Morgado — matching first names ensured continuity, but they deny it was anything but a coincidence.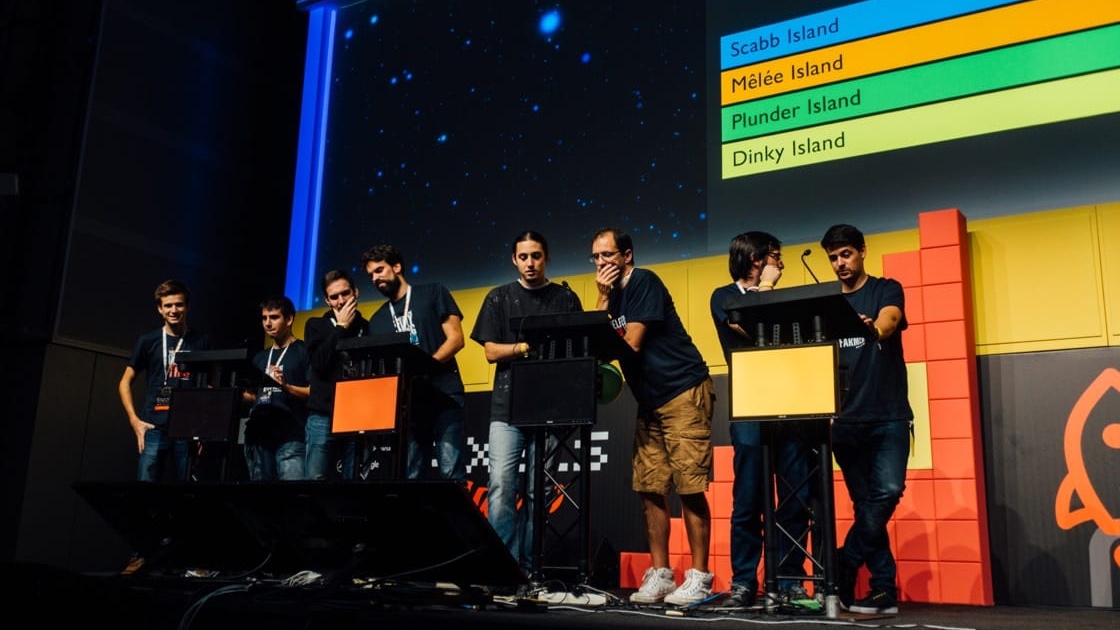 The Qualifiers
The following table shows all 49 participants that proved their worth by submitting an accepted answer to any of the four qualifying challenges:
click here to show all scores
If you're curious about the awesomeness of these people, check this blog post for a walkthrough of the qualifier challenges and their solutions. The challenges were:
Quiz Results
On the second evening of Pixels Camp, sixteen teams of quizzers went on stage for a stream of geeky questions. In the end, Luis Correia and Basilio Vieira won the trophy, while José Ribeiro and Rafael Jegundo came a (very) close second.
The Quizmaster, 2017